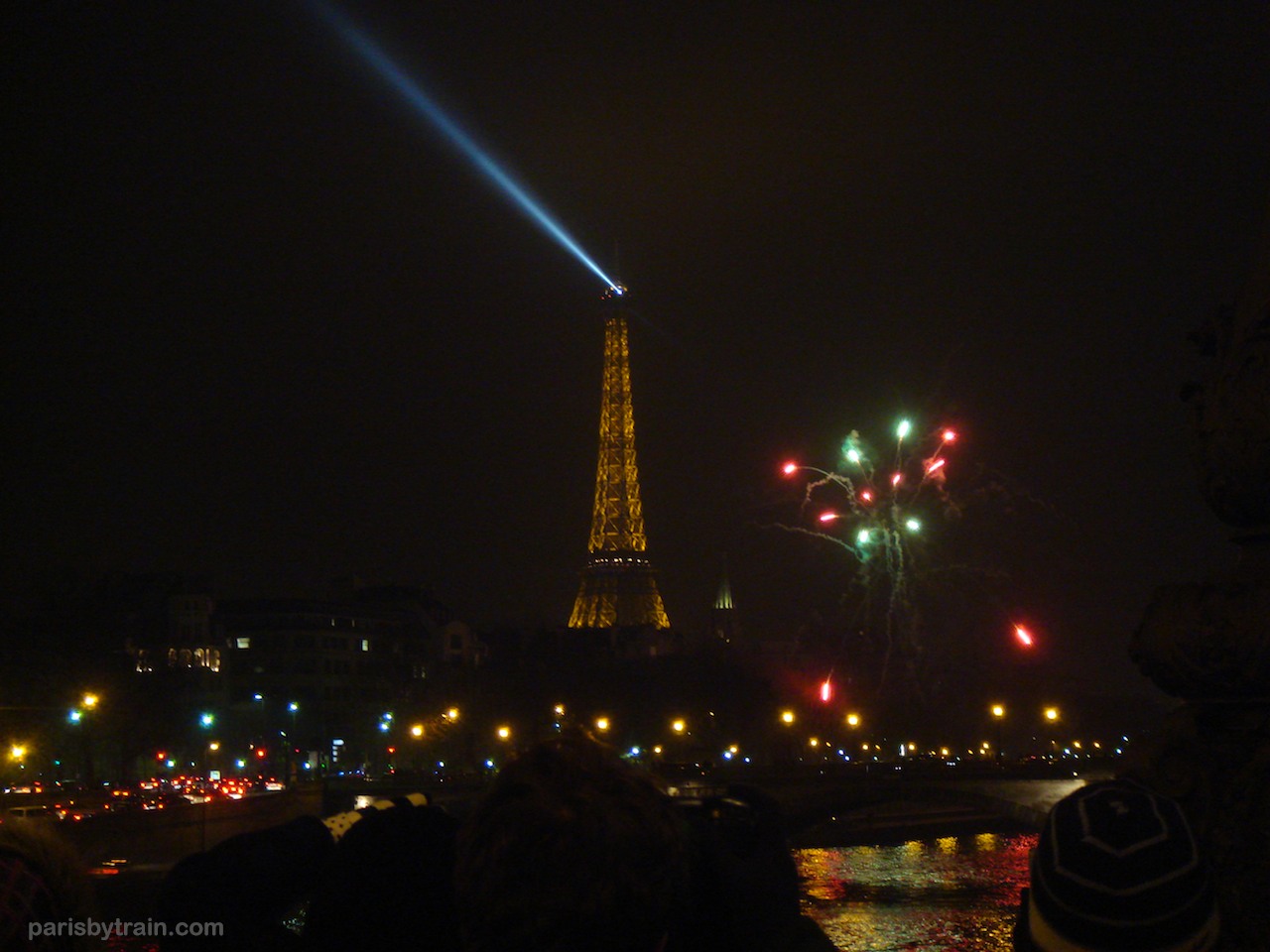 Eiffel Tower on New Year's Eve. Photo was taken from Pont Alexandre III between the Grand Palais and Les Invalides / Napoleon's Tomb.

What Next?
Search this site:


Ask a question

on the Paris by Train forums and we'll get back to you personally with an answer. (Or visit the forum archive).
Save this page using a bookmarking site from the button below. Then you'll have this information accessible later from any computer, anywhere in the world (like Paris!).
Related Articles:
Tags: eiffel tower