The Eurostar to Disneyland® Paris train offers high speed train connection service between London and Disneyland Paris in East Paris, seven days a week, with ticket prices as low as 69£ return.
Limited time sale: Disneyland Paris 15-30% off hotel+tickets. Offer on sale until March 31 for arrivals until Nov 12, 2014.
This article discusses how to find Eurostar Disneyland Paris train tickets, how to catch this train, and how to save 15% on Disneyland Paris Park tickets.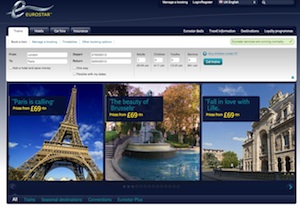 The Eurostar Paris Disneyland train schedule has the first departure leaving London St Pancras station at 06:50 (arriving 11:50 Paris time) and last daily departure at 17:04 (arriving 21:26).  Note that only one train per day is direct (no connections) which is the 10:14 from St. Pancras.  All other Eurostar London – Disneyland Paris trains have a connection at Lille where you must change trains to a TGV train to travel from Lille to Marne La Vallée station.
The return schedule from Disneyland Paris to London has the earliest train leaving at 09:01 and the last train leaving at 18:53, arriving in London at 21:03.  The only direct Eurostar train from Disneyland Paris to London departs Disneyland at 18:02 from Marne La Vallée station (just outside the park gates).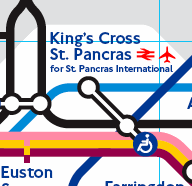 Trains on the London side leave from the new St Pancras International station accessible via King's Cross tube station (click here for a London Tube map).
Euro Disney, now known as Disneyland Paris, is located at Marne La Vallée–Chessy station.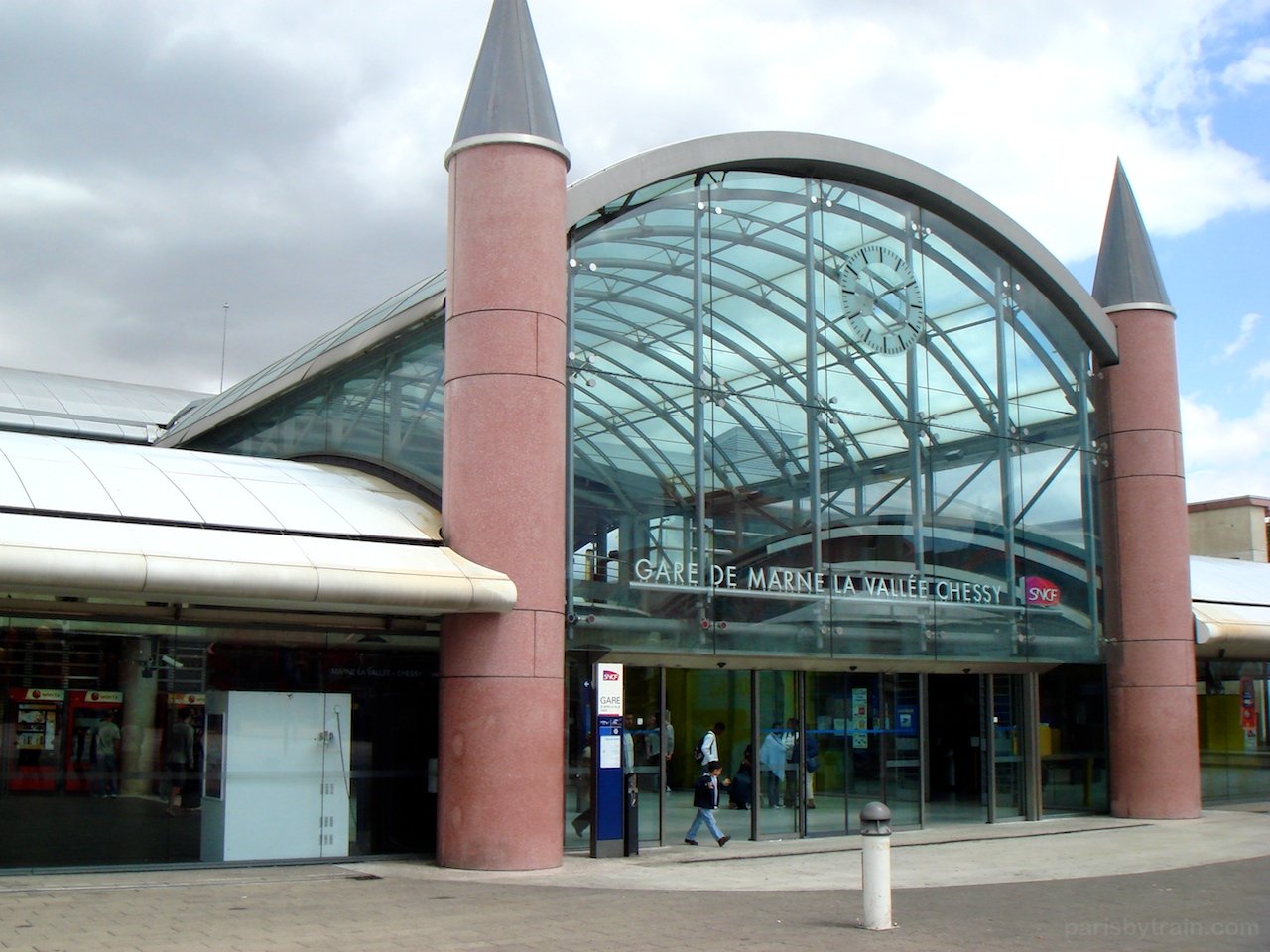 Most trains serving this route are not direct, with a connection made in Lille on the French side of the Channel. Eurostar trains make the London to Lille leg of the journey in 1 hour 27 minutes, then a change is required to a French TGV (Trains à Grande Vitesse) train which completes the journey to Marne La Vallée–Chessy in just over an hour. Total travel time on connecting train voyages is between 3 to 4 hours depending on the length of the layover in Lille.
Tickets can be purchased online at Eurostar.com. Be sure to search for a return trip, rather than two one way journeys, as the prices for one way tickets can be much more expensive.
When using Eurostar.com to find tickets and schedules, enter "London" as the "From" location and "Disneyland Resort" as the arrival location.
The most rapid itinerary would be a departure from London at 09:10 and a return train from Disneyland at 18:02, both of which are direct trains.
After selecting your itinerary on Eurostar.com you'll be asked to choose a method to receive your tickets: either by mail or through automated ticket collection machines at St Pancras station. In general I'd recommend you choose mail delivery to avoid any lineup or ticket collection machine headaches at the station. There is no charge for having your tickets sent by post.
For ticket collection via the automated machines, you must use the credit card used to make the purchase, and the booking reference number will be requested (sent to you via a confirmation email after completing your online ticket purchase).
Upon arriving at Marne La Vallée–Chessy TGV station near Paris, you'll be only a few minutes walk from the Parc Disneyland gates. Below is the scene surrounding the train station (visible on the left).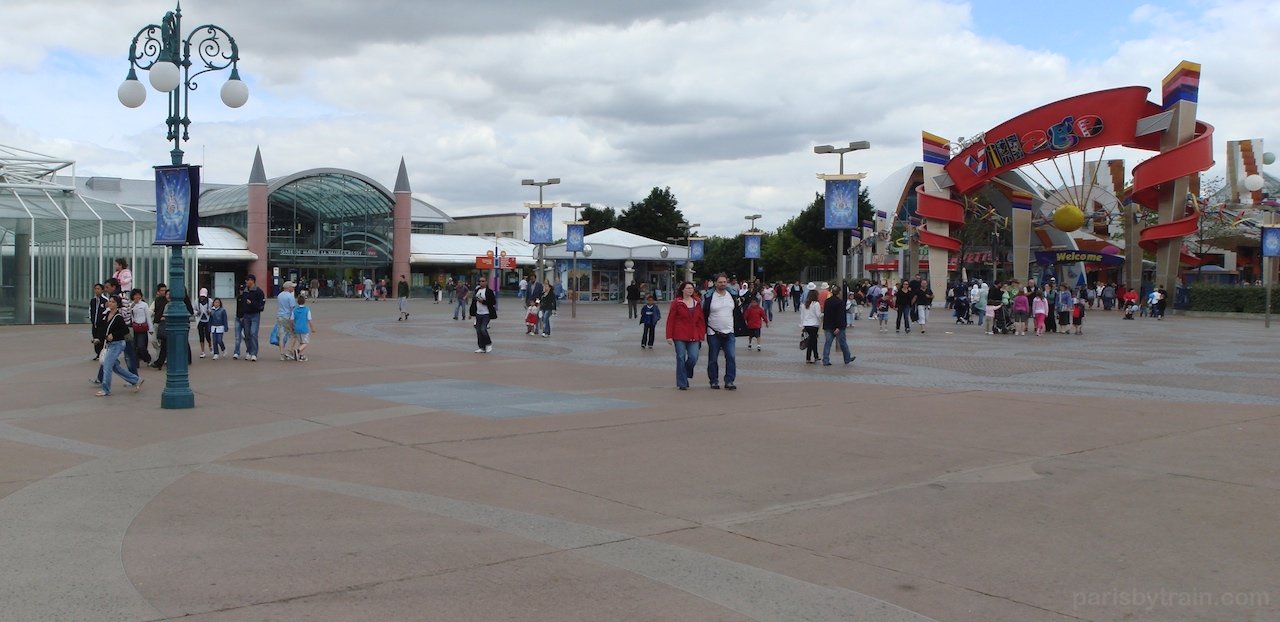 Not visible in the photo, further off to the left, is the entrace gate to Parc Disneyland.
Useful Links

Save 15% by booking online – Disneyland Paris
Limited time sale: Disneyland Paris 15-30% off hotel+tickets. Offer on sale until March 31 for arrivals until Nov 12, 2014.