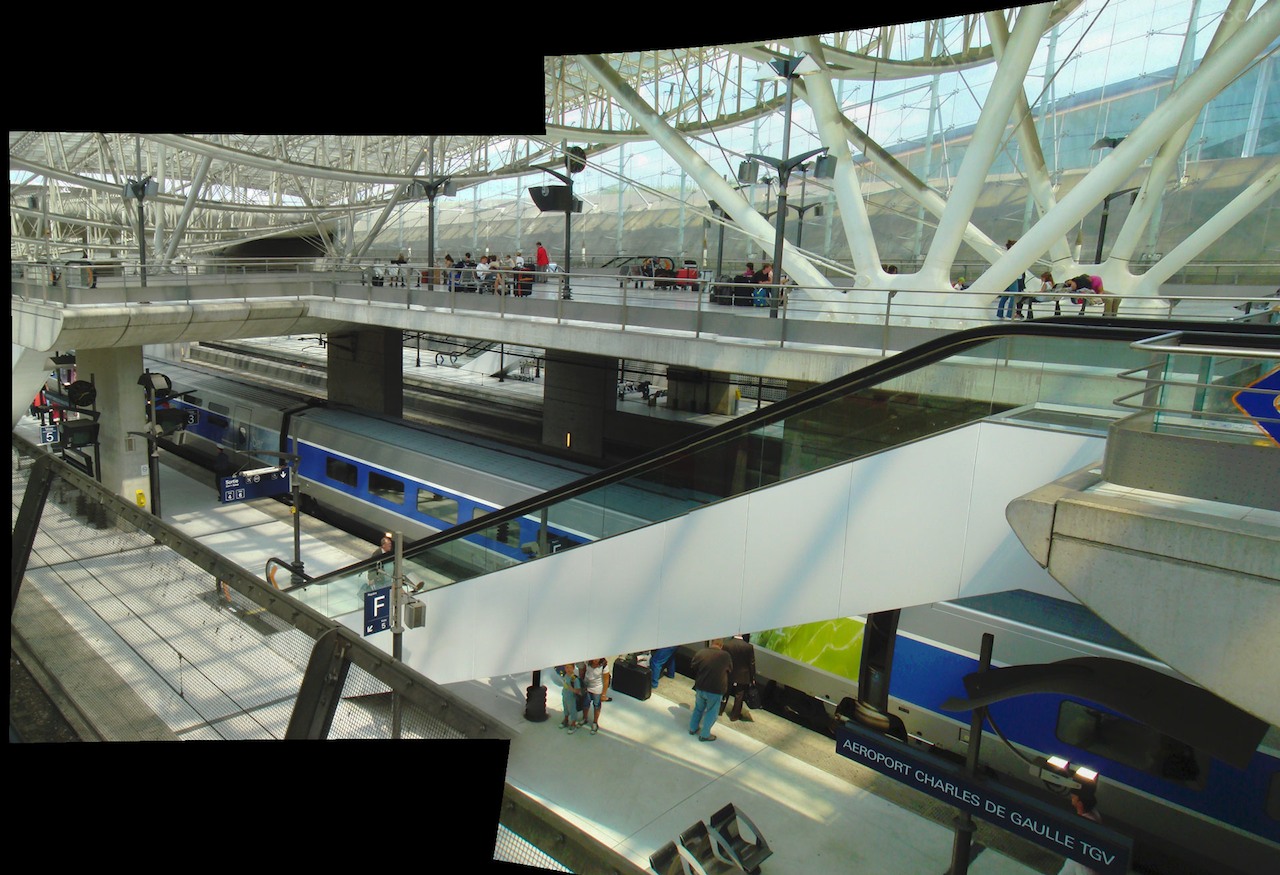 High speed TGV trains from CDG to Disneyland® Paris take just 11 minutes to travel between Charles de Gaulle Airport TGV station and the Disneyland Paris park gates.
TGV train ticket prices vary from 17.50€ to 34€ each and can be purchased ahead of time from:
CDG to Disneyland Paris trains leave from a train station located inside of Terminal 2 at CDG Airport. For instructions on getting to the CDG Terminal 2 train station see the article CDG Terminal 2 to Paris photo guide. (Note that the TGV train station is located opposite of the RER train station, which is described in the previously mentioned article. The picture above is the CDG Terminal 2 TGV train station.)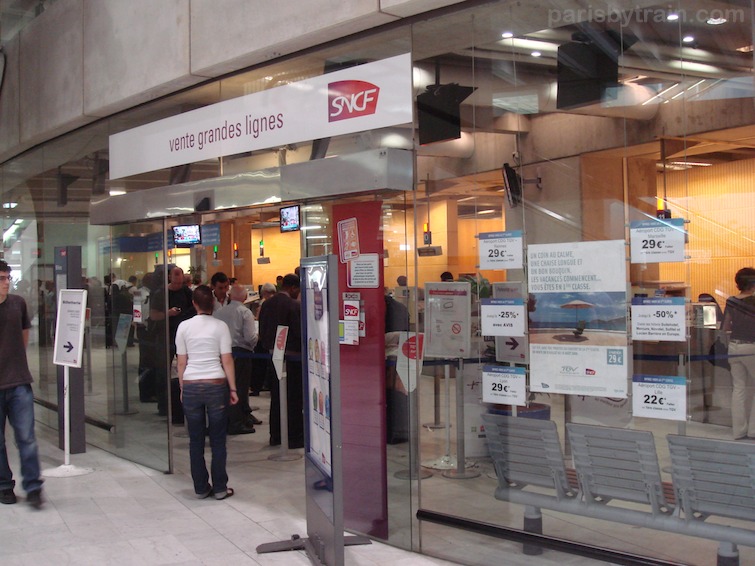 Ticket purchases for the TGV train from CDG to Disneyland Paris can also be made directly at the airport train station from the Grandes Lignes section of the ticket office. CDG to Disneyland Paris train tickets can also be purchased from yellow ticket vending machines available throughout the station. But, keep in mind that most North American credit cards without embedded smart chips nor PIN number protection will not work with these machines. These TGV ticket vending machines will appear similar to the ones shown in the photo below.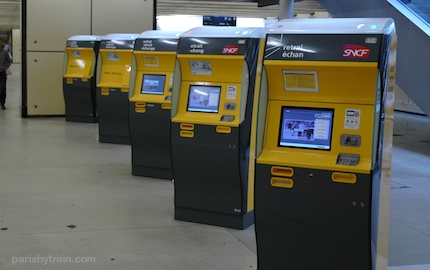 CDG to Disneyland Paris Schedule
Trains from CDG to Disneyland Paris leave the airport with a frequency anywhere between 15 to 60 minutes apart. The first TGV train leaves CDG at 06:54 and arrives at Disneyland Paris 12 minutes later. The last TGV train from CDG to Disneyland Paris departs at 21:55 in the evening, seven days a week.
Search for exact TGV train times CDG to Disneyland Paris at RailEurope.com or Voyages SNCF UK depending on your location.

What Next?
CDG to Disneyland® Paris
was last modified:
April 3rd, 2018
by