An unlimited use Paris transit Day Pass (Navigo Jour or "Navigo Day" in French) covers Paris CDG/ORY airports, central Paris, greater Paris area (Versailles, Disneyland, etc.), valid until midnight on the day of use.
Where to Buy Navigo Day Pass
You can buy "Navigo Jour" Day Pass at any Paris Metro, RER or Transilien ticket office throughout Paris, CDG/ORY Airports and any of Paris' major train stations: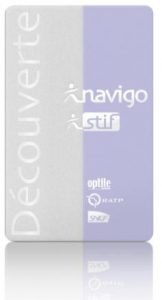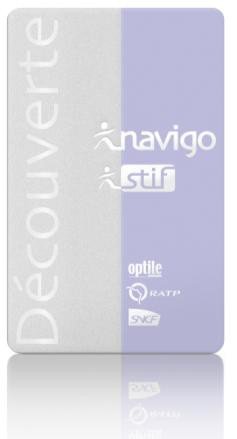 Notes
Navigo Day Pass is put on a Navigo Decouverte or Navigo Easy card or Navigo phone app; there isn't a dedicated multi-use pass card just for this day pass.
You can put both a Navigo Week pass and up to two day passes onto the same Decouverte card at the same time.
You can now have up to two day passes on your Navigo card at any one time. Previously you could only have one day pass per Navigo card, but this has recently been changed/updated with the release of Navigo Easy.  You cannot have more than one Day Pass on a Navigo Decouverte card at the same time. If you want to use your Navigo Decouverte card for multiple day passes, you must return to a ticket machine / ticket office and purchase a new day pass each day OR use Both Navigo Easy & Navigo Decouverte cards allow up to two Navigo Jour/Day pass on the card at any one time.
Price Navigo Day Pass
Navigo Jour Day Pass prices range from 8.45€ to 20.10€ per day, depending on Paris fare zones of coverage you buy for the day pass.
Day Pass Prices by zones
All 1-5 zones Day Pass: 20.10€
Covers
Does not cover

Orly Airport by Orlyval train

1-2 zone Day Pass: 8.45€
Covers

Central Paris
all major intercity / international Paris train stations

Gare de Bercy
Stade de France (Soccer Rugby Football Stadium)
Roland Garros (Tennis Courts in Boulogne-Billancourt)

1-3 zone day pass: 11.30€
Covers all of central Paris plus:

La Defense
Chateau de Vincennes
Boulogne Forest

1-4 zone day pass: 14€
Covers all of the above plus:
How to Buy Navigo Jour Day Pass
To buy a Day Pass you need a Navigo Decouverte card (buy for 5€ if you don't already have one) and then buy / load up to two day passes onto the Navigo card choosing 2 options for each day: a) zone coverage b) when you want the day pass active (up to six days in the future):
Zone Coverage

You can choose anywhere from 1-2 zones (Central Paris only) to 1-5 zones (entire Paris Metropolitan area + airports) for your Day Pass, depending what coverage you need (see Paris fare zone map for more information). Other Navigo zone coverage options are available such as 1-3, 1-4, 2-3, etc.

If you've arrived at Paris CDG Airport and want to travel to central Paris, you would buy a 1-5 zone day pass for use the same day
If you've arrived in central Paris at one of the major train stations (Gare du Nord, etc.) and wish to travel only within central Paris for the day, you would purchase a 1-2 zone day pass for immediate use

When

What day you wish to use the day pass

Navigo Day Pass can be purchased & used immediately on the same day, or you can buy the day pass for use on a future day, up to six days in advance.
You must specify which day(s) you want your day pass active at the time of purchase.
For example, if you arrive on Friday you can purchase a Day Pass on Friday, but for use on Thursday the following week. Or you can buy and use a day pass on the same day.  Choice is up to you.
you can put up to two Navigo Jour day passes onto a single Navigo Easy card or a Navigo Decouverte card.  You cannot load two days of Navigo Day Pass on the same Navigo Decouverte at the same time.  If you wanted two days of day passes on Decouverte, you would have to purchase one day pass, use it, then return to any Metro/RER/Transilien ticket window or Paris Metro/RER ticket machine and load/buy another day pass.
How to use Paris Day Pass
With an active Navigo Jour / Day Pass loaded on your Navigo physical contactless smart card (either a Decouverte or a Navigo Easy preloaded ticket card), you approach the fare gates which are either turnstiles with rotating bars, or gates which slide apart in the middle and retract sideways to allow you to pass through.  There will be a purple tear drop reader zone on the fare gate, this should be on your right (otherwise you're opening the neighboring gate), usually on the top or angled surface facing towards you which is where you tap/hold your day pass on for verification/validation of an active Day Pass on your Navigo card. Once the validation has completed you'll hear a dinging noise emitted and the turnstile will unlock or the gate will swing apart allowing you to pass through towards the train platforms.
Upon arriving at your destination station you may need to use the Navigo Day Pass again, presenting the card at the purple reader zone on the fare gate in order to unlock the gate to pass through and exit the fare-paid zone.  Some exits of stations don't need validation of the Navigo card for exit and are simply pressure sensitive or light activated gates which allow you to pass through when present.
Why use a Day Pass
Same price as Ticket Mobilis (not considering the price of the physical Navigo card itself, which is 5€)
Cheaper than comparable Paris Visite 1-day multi-use tickets (aimed at tourists)
Less easy to lose than a paper ticket
Convenience of multi-use smart card, you can load both a Navigo Week Pass and a Navigo Day Pass on the same card and use them one after another
re-chargeable / re-usable
physical card is rechargeable for 10 years
Learn More…
Navigo Decouverte card
Navigo Easy card
What Next?
Navigo Day Pass – Navigo Jour
was last modified:
October 26th, 2023
by