Paris Metro maps
You are currently browsing articles tagged Paris Metro maps.
Official Paris Metro Maps (subway). Download to your tablet/phone or print at home (PDF format).
See Paris Metro Lines 1-14 on a map and 2 Paris Metro "b" ("bis") lines, RER A-E lines and Paris Tram lines 1, 2, 3, 5 & 7.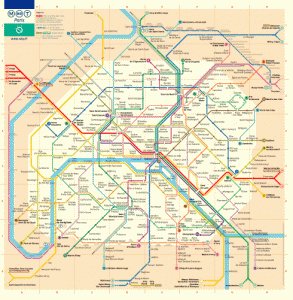 Printable Paris Metro Map in small format, good for printing on a 4×6 sheet of photo paper.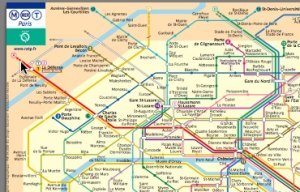 Paris Metro map with Paris city streets.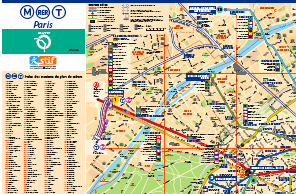 All Metro maps are provided by Paris regional public transit authority: RATP.
Coming Soon!
Paris Metro maps and Paris Train maps printed and delivered by mail to your address can be ordered on this page.
Cost for printed/shipped Paris Metro / Train maps depends on where the maps are being mailed.
You're only paying for printing and shipping costs. PDF versions of Paris Metro maps are freely downloadable from this site.
Why order Paris Train & Metro maps?
you don't have a good colour printer at home (colour is important on Paris Metro/Train maps)
you don't want to waste expensive ink on full colour maps
you don't have photographic print paper (for high-resolution, fine detail printing of maps)
you want to avoid printing hassles of orientation, sizing, print-quality, etc.
Coming Soon!