This TGV Map shows high speed train lines in France and across Europe. This includes the main TGV lines, Eurostar, Thalys, TGV East networks in France plus train lines in other countries within Europe. (Click map to see full version).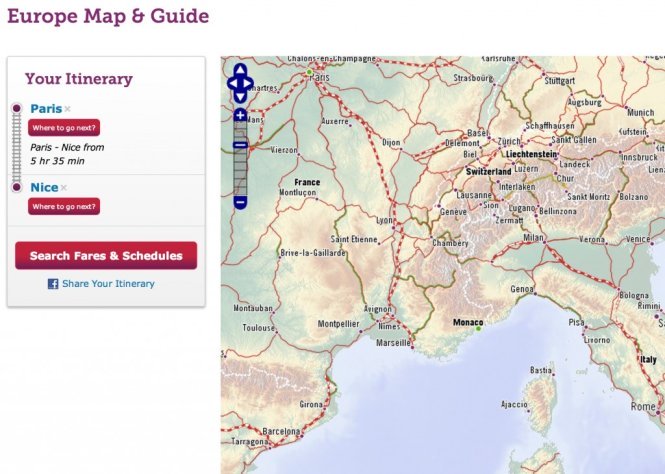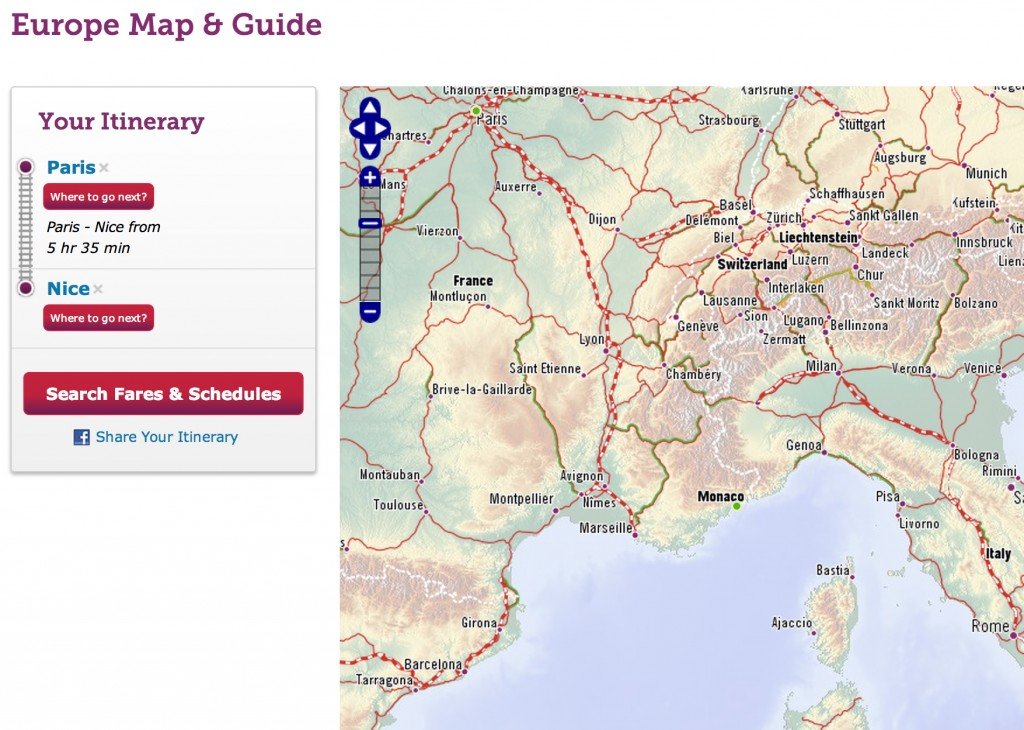 Start clicking "Select" beside Paris from the left column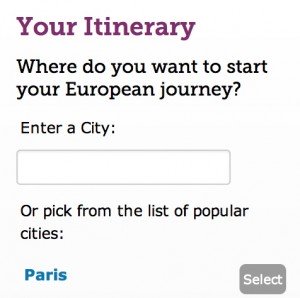 Then click the red "Where to go next?" button.

Then type in a city train destination name (like "Nice" for example). Below the search box a list of city names matching your destination will appear. Select a name from the list.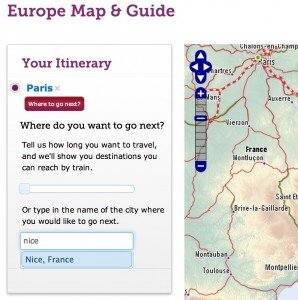 It will then show on the map on the right. Click the "Add" button on the map.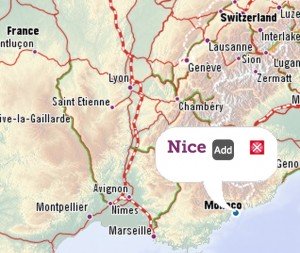 Then at top left you will see departure city (Paris), destination city (Nice in this example) time of travel, 5 hours 35 minutes and a Search Fares & Schedules button to see ticket cost and TGV train departure times available.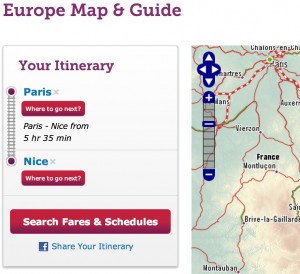 To start over, find the little (hard to see) X button beside red city names on the left.


The main TGV line covers all major cities and many smaller cities in France.
TGV south: Bayonne, Toulouse, Perpignan, Nimes, Montpellier, Avignon, Aix, Marseille, Toulon, Nice.
TGV West: Brest, Rennes, Nantes, Tours, Bordeaux.
TGV Central: Paris, Lyon, Dijon, Lille.
What Next?
France TGV Map
was last modified:
October 28th, 2019
by