Near Saint-Francois-Xavier station on Metro line 13 there's a great place for coffee in Paris (which is actually hard to find).
Coutume Café at 47 rue de Babylone, is run by Tom Clark, a friendly, personable Aussie with a dedicated, international team of baristas and an in-house roaster offering up a wide variety of brew methods (pour over, Kyoto cold-brew drip, Hario halogen siphon, and espresso).
Perhaps after your Poilâne visit, a stop here for some caffeination might be in order. (Visible below was my affogato, espresso & vanilla ice cream, mixture at Coutume.)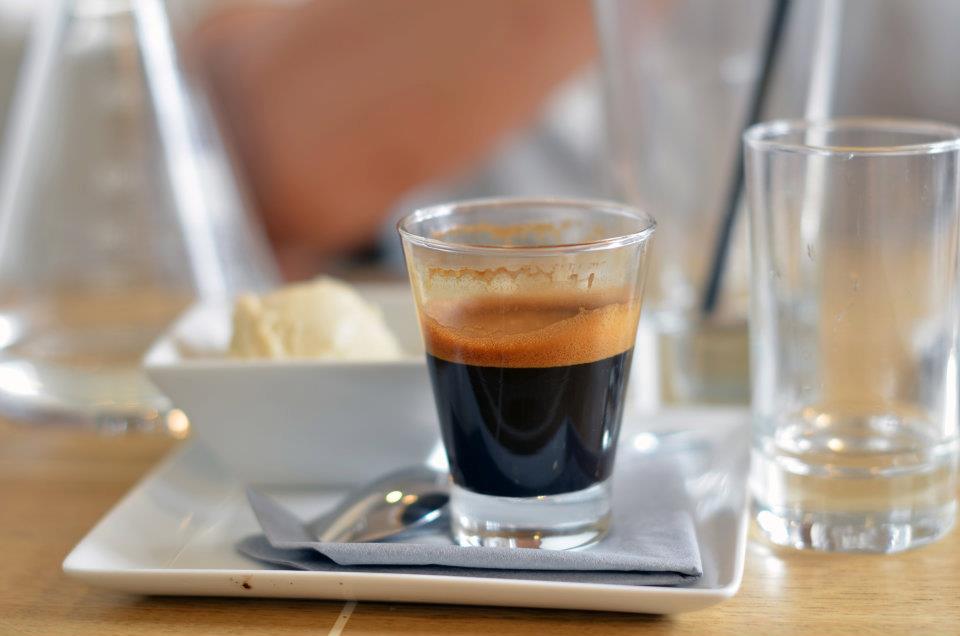 What Next?
Good Coffee in Paris – Coutume Café
was last modified:
October 28th, 2019
by