Hi,
Can you please recommend the best route to travel on Sunday morning 9 Dec from Rue de Rivoli (between Louvre-Rivoli and Chatelet) to Gare de Lyon, to arrive at Gare de Lyon at 9 am? We are a party of 3 adults and 3 children (7, 10 & 12), with 4 pieces of luggage (3 are check-in sized, the last is cabin-sized). The adults have Navigo Découverte passes that are valid until 9 Dec, the children have/will need single/carnet tickets.
is it better to get an Uber car, or take the purple No.14 metro line, or a red/green RER A/D lines (quite a walk within Chatelet Les Halles station) or the yellow No.1 metro line?
Thanks!
1

answer
Metro 14 is a straight shot / single station between Chatelet station and Gare de Lyon stations.  This would be the best option for trains.
The toughest part would be just finding the Chatelet Metro 14 entrance, getting tickets for the kids and herding everyone through.  An Uber is a viable option as it'll be quiet Sunday morning, and it's not far, and you have 5 people + luggage.  So in terms of cost/hassle, Uber is a very good alternative.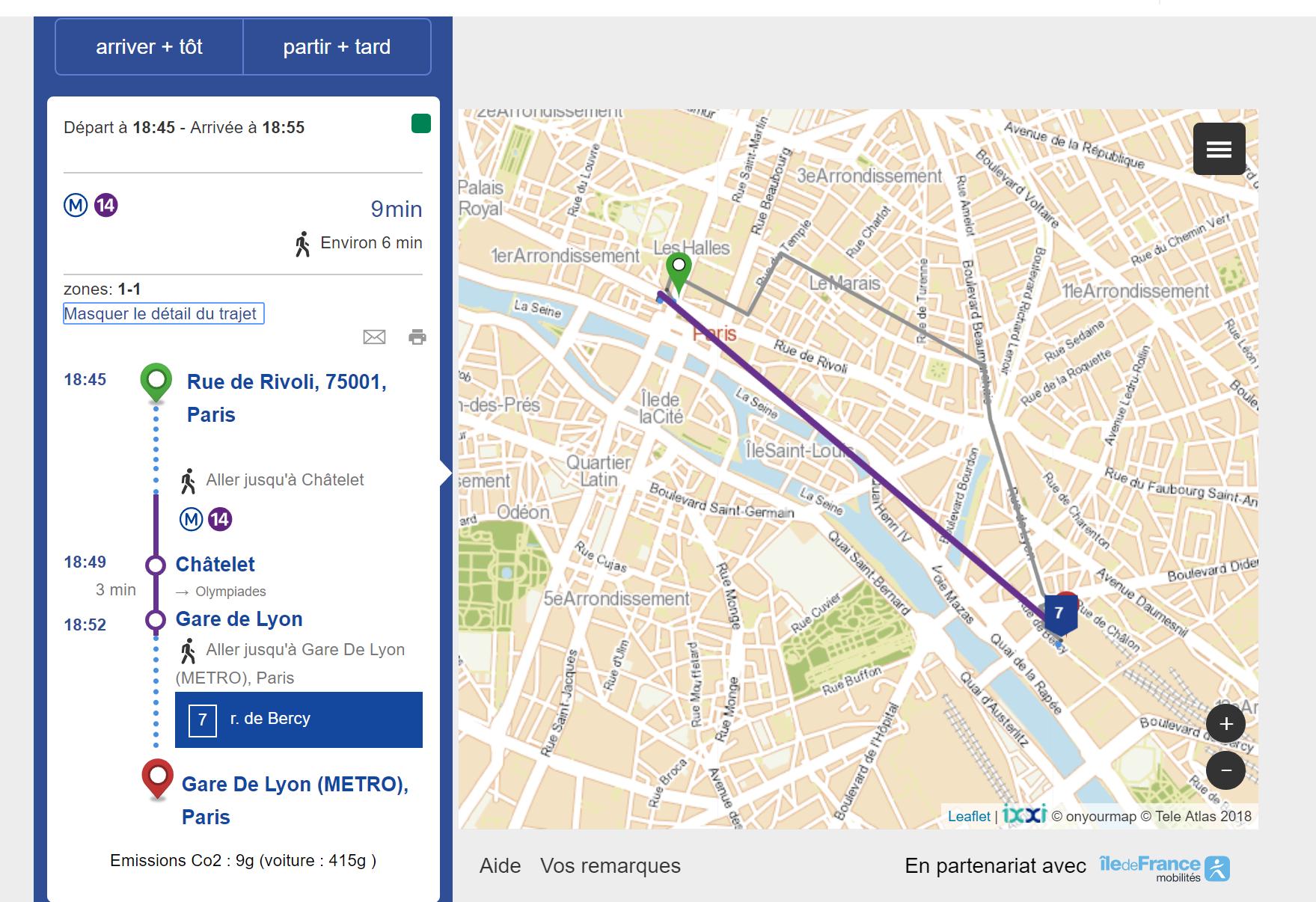 #1
Please login or Register to Submit Answer