Hello. I'll stay in Issy les Molineaux and I want to go to Disneyland by RER on 25th of December. Which is the nearest station to go? Does RER on function on Christmas day? Thanks in advance.
1

answer
This trip will require two transfers, but can be done by RER and Metro, both of which run normally on Christmas day.

The first step is taking the RER C train at Issy station in Issy-les-Moulineaux towards Paris which means either Massy-Palaiseau or Versailles-Chantiers terminus stations will be listed on the overhead direction signs (either will work).  Get off the RER C at Invalides station and transfer to Metro line 8.

Take Metro line 8 in direction of Créteil until Opéra station.

At Opéra you'll transfer to RER A in direction Marne-la-Vallée and ride it until the terminus which is at Disneyland Paris.


This is a rather lengthy trip taking about 1h30m to complete, but a single RER ticket purchased at the beginning at Issy station will cover you the complete journey costing 5€.  Keep using this ticket when making your transfers, putting it into gates/turnstiles and collecting it from the top of these machines.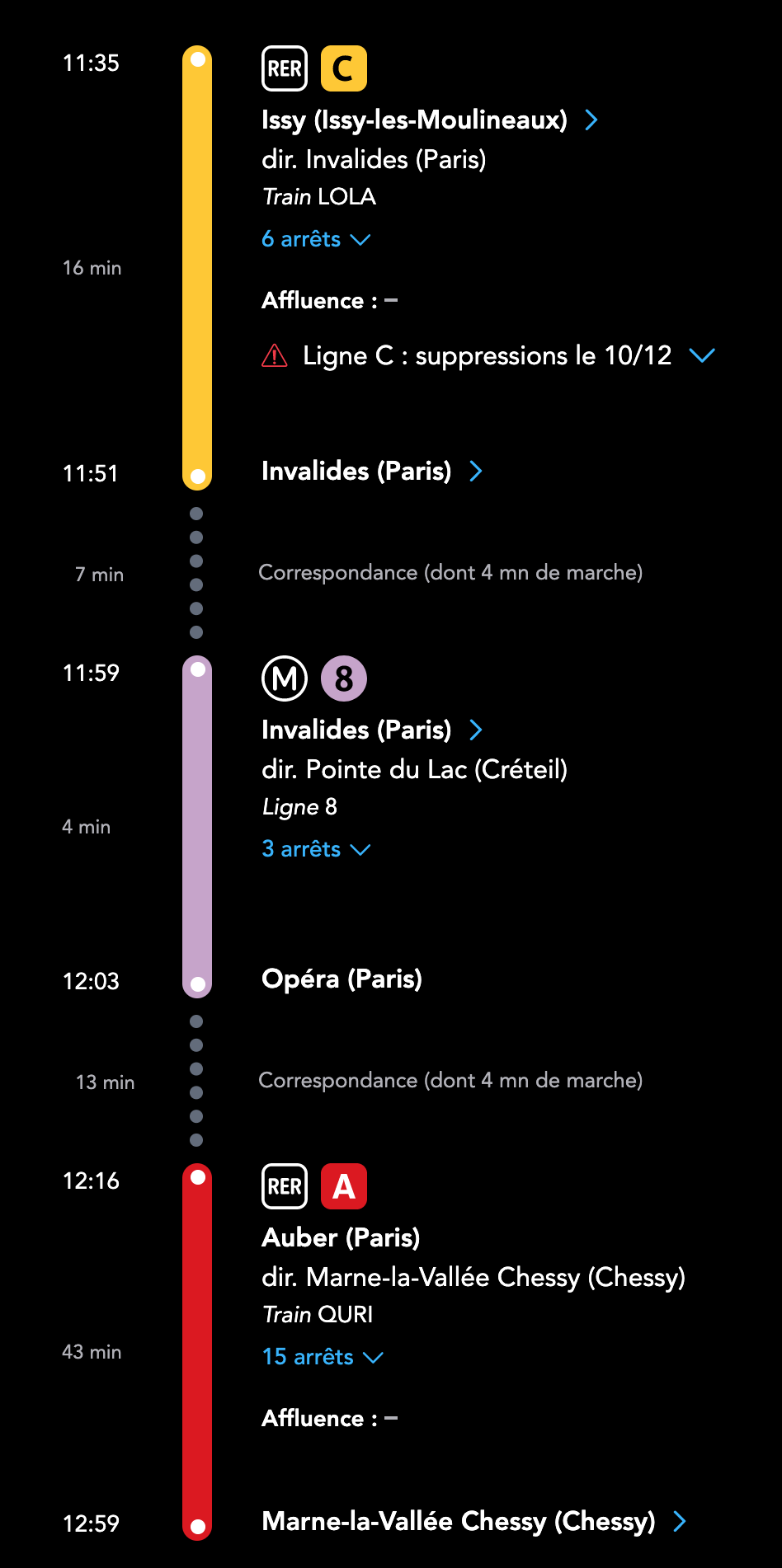 #1
Please login or Register to Submit Answer