Hi I\'m arriving at the Airport Charles de Gaulle 28th Oct traveling to Torcy I would like to know how long is the journey.Also how much is return ticket i\'m traveling back to Airport Wednesday?
1

answer
The most direct way to get from CDG to Torcy is Bus 19 from Roissypole bus station. CDG to Torcy bus is 65 minutes. Bus is operated by Transdev.
 
Unfortunately I don't know the price and the Transdev contact form isn't working.  My guess is it's in the range of ~6€.
 
If you decide to take RER B to RER A trains from CDG towards Torcy/Disney, travel time is 80 minutes and price is 14.70€.
For either method of transportation you can buy both tickets at the same time (they don't expire until they are validated on use on board the bus or in a fare gate for RER trains.)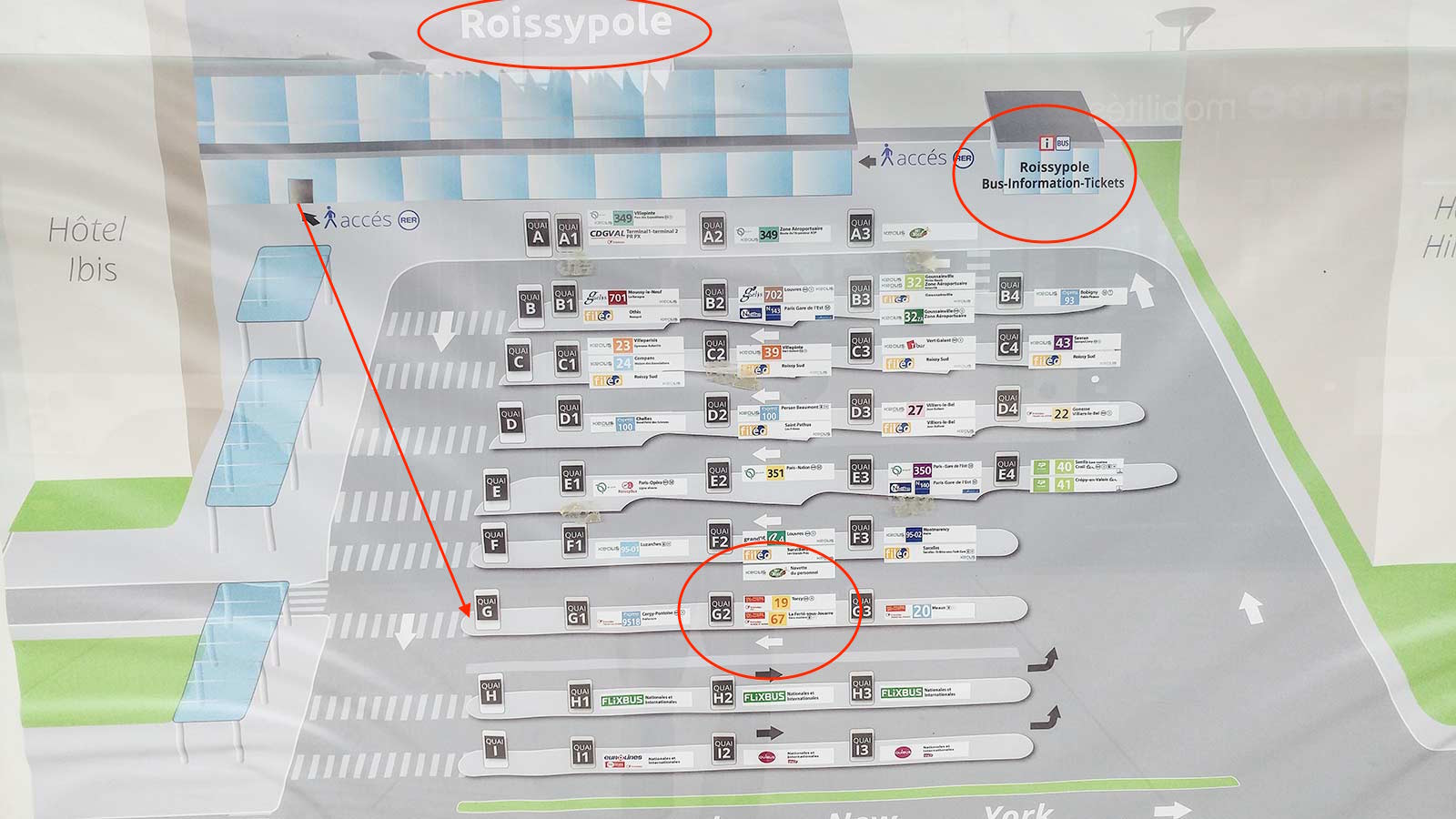 Full size Roissypole bus station map with bus 19.
 


#1
Please login or Register to Submit Answer