hello! sorry if i sound funny but i have no idea what to use and how to use it.
1.for example i arrive at  paris beauvais airport. what is the best way to get to Eiffel tour?
2.also for the following days i need a day pass for me my husband and our two children for sightseeing. is there a family pass? i purchase this navigo card and i top up? i didnt understand how it works! 
3. the day that we will visit disneyland is better to get a day pass if we will visit other places as well?
thank you for your patience
1

answer
Beauvais airport unfortunately has no direct train access.  The best bet is taking their Beauvais - Paris airport shuttle to Porte Maillot where there is an RER C station of the same name (actually Neuilly - Porte Maillot).

Then the most direct route is not train, but rather Bus 82 from Porte Maillot to Champ de Mars.
Here are the details on that bus: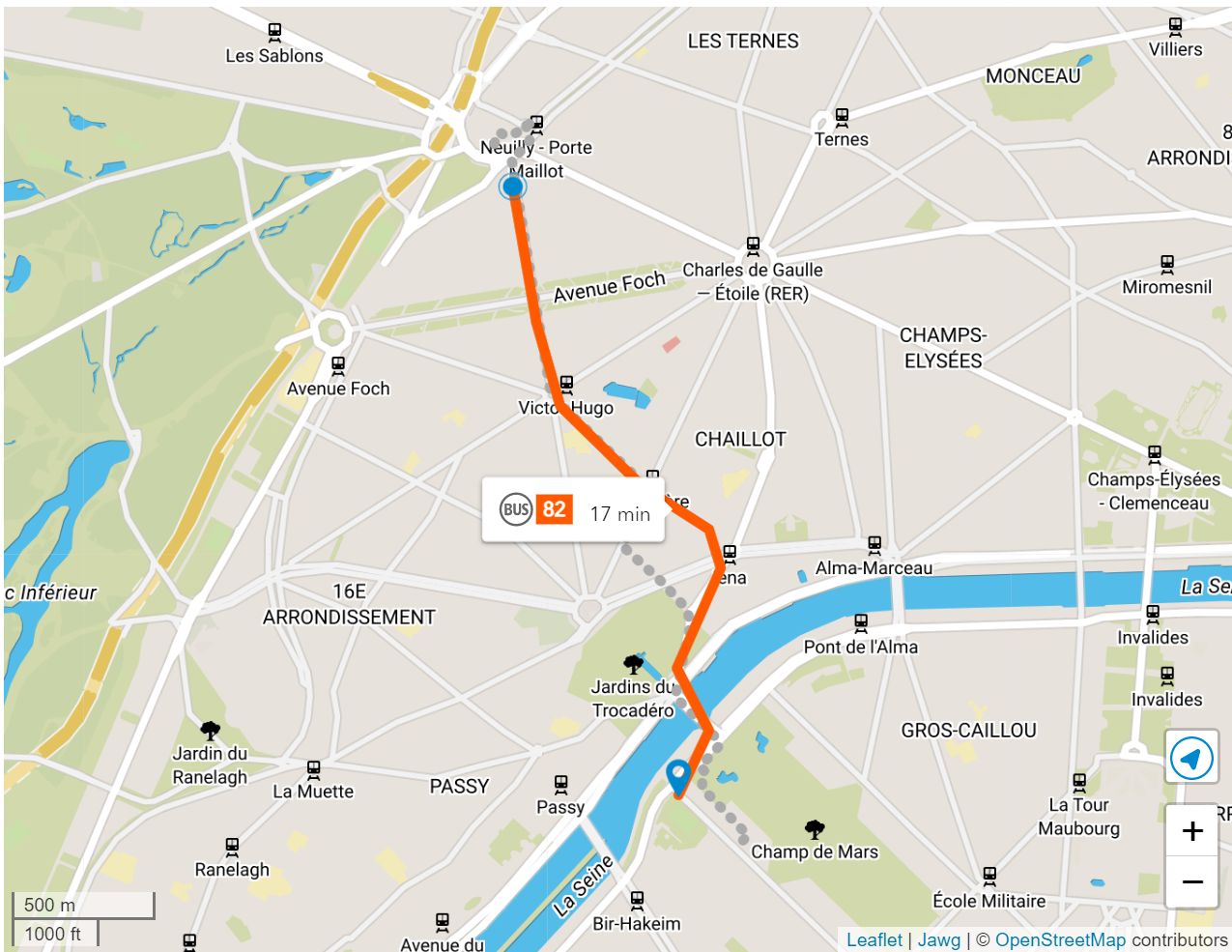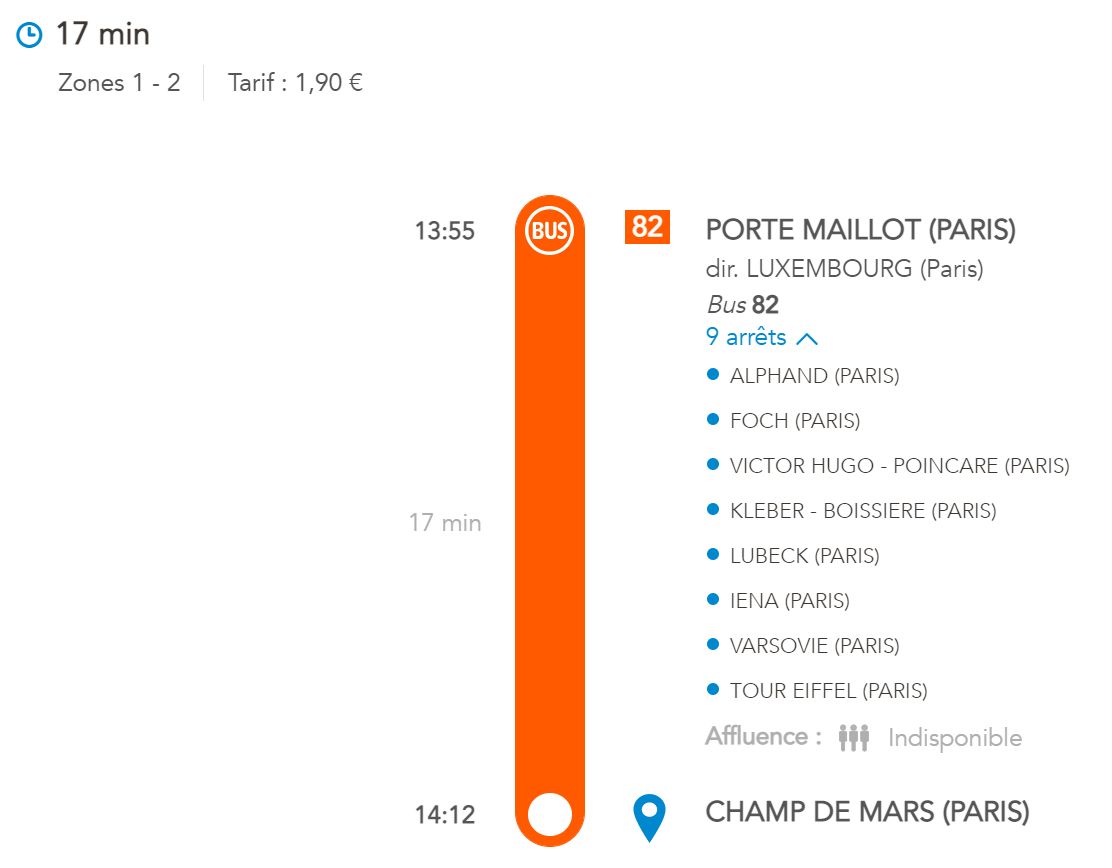 Navigo Pass
There's no family pass unfortunately.  Each person must carry their own pass.
One Navigo card per person (5€ each) and you top up each card with a week pass (most common), but you can also top up with just day passes if you don't plan on using it much or are arriving when the current week's week pass is no longer available for the current week (i.e. you arrive Friday, Sat, Sun... the week top-up is only useable for the following week starting Monday).  Both day passes and week passes can go on the same Navigo plastic card.

Disneyland
Yes, getting a 1-5 zone Navigo day pass (if you decided not to go for a 1-5 zone week pass) would be a good option for Disneyland.  It will be covered, along with any other destinations you might want to visit.
#1
Please login or Register to Submit Answer