Hi!
I'm planning to visit Paris from Saturday 27.04. 2019. till Saturday 04.05.2019. and wondering if you could help me decide what ticket to buy in order to travel with public transport. I'm travelling on Saturday from Charles De Gaulle airport to my hotel in129 Boulevard Davout, 20th arr., Pariz, , and going back to the airport on Saturday. Between those days I also go around Paris a lot (Disneylan, Versailles etc ). Which would be the most reasonable and cheapest way to go? It would be great if the ticket consumes RER and metro.
Thank you so much!
1

answer
I'd suggest a single-use RER ticket + Navigo day pass + Navigo week pass, all purchased upon arrival at CDG Airport at either of the CDG airport train stations.
RER ticket (10.30€) gets you from CDG airport to your Paris hotel. 
Navigo Day Pass (1-2 zone, 7.50€ + 5€ card fee) covers you for Sunday, central Paris only.
Navigo Week Pass (1-5 zone, 22.80€) covers you from Monday-Saturday, including all attractions like Disneyland, Versailles, etc.) and back to CDG airport.
To get from CDG airport to Paris by train, use a single-use RER ticket for the RER B train from CDG Airport to Paris on Saturday.  That ticket is good for transfers on Metro as well, to get close to your hotel.
You'll take the RER B from CDG Airport to Gare du Nord, then transfer onto Metro 4 and Metro 3 to Porte de Bagnolet, a Metro station close to your hotel, completing the journey on foot (about 10 min. walking, but is flat / slightly downhill using this route).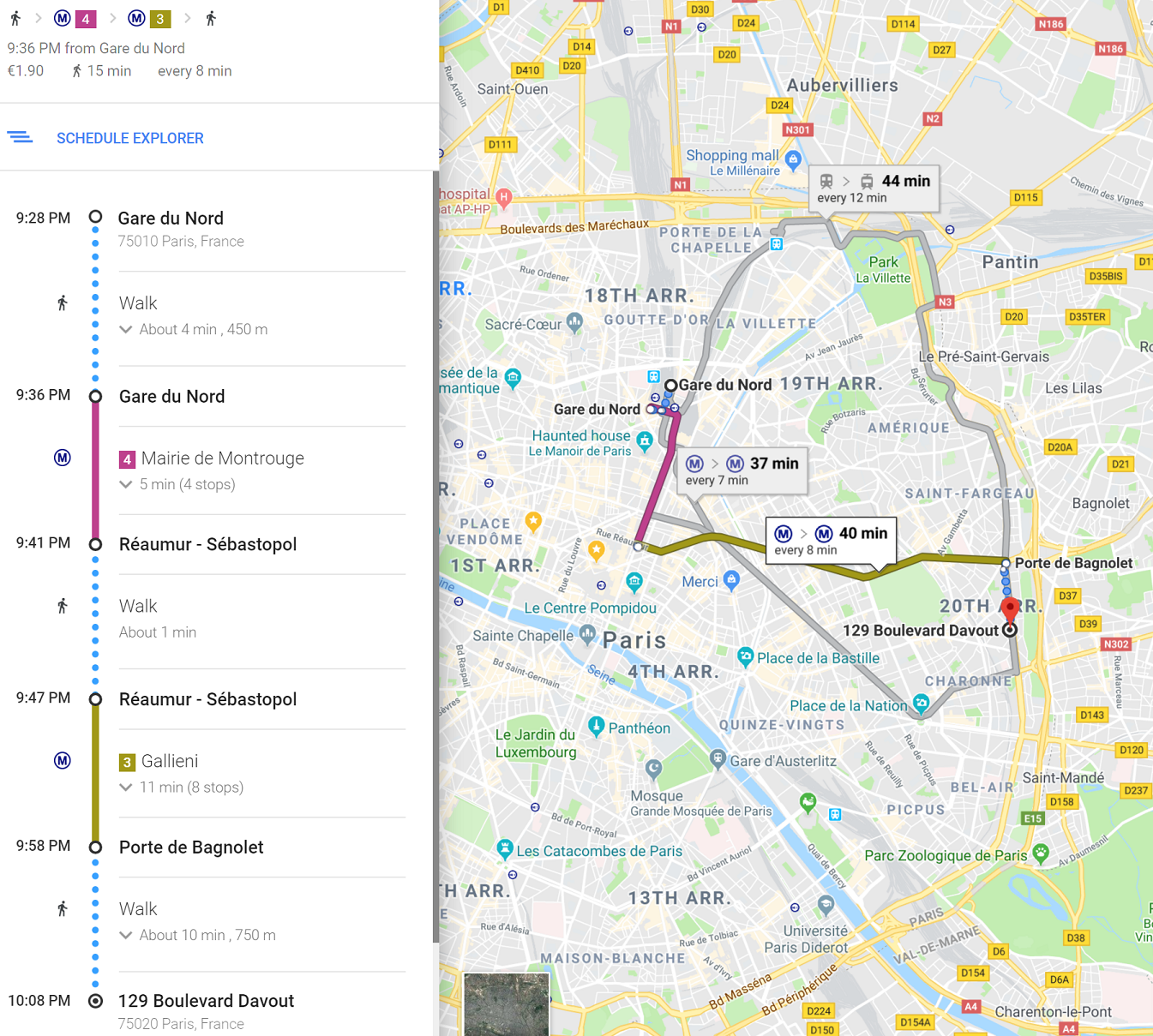 Getting back to CDG Airport on Saturday, just use your Navigo week pass which covers all five zones, including CDG Airport.
#1
Please login or Register to Submit Answer