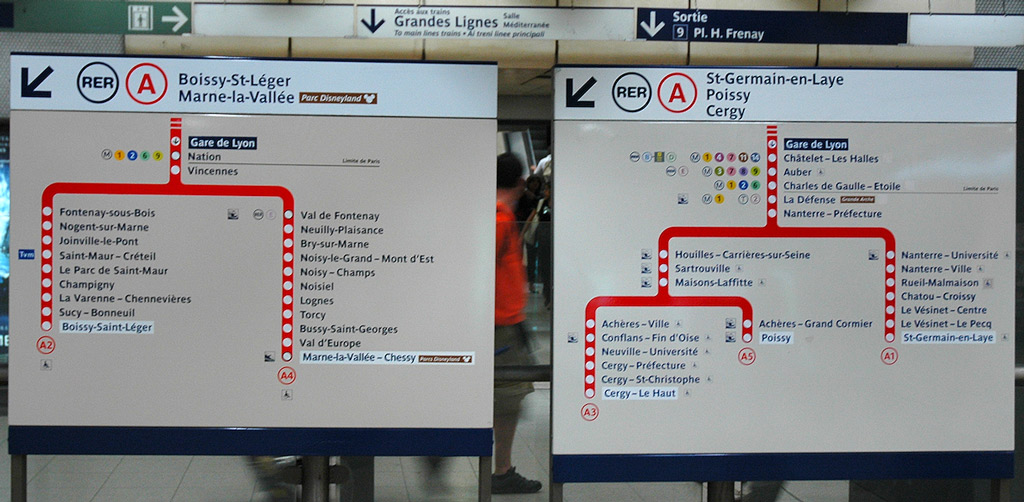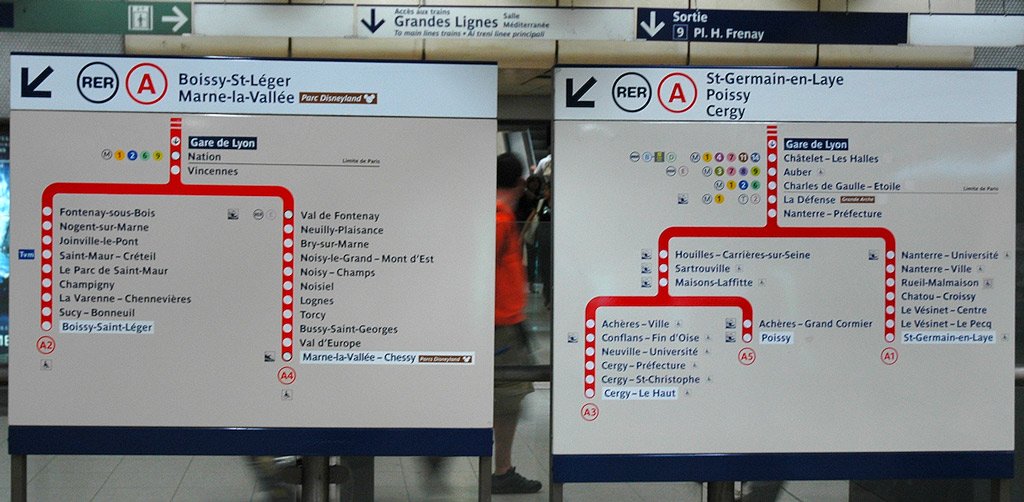 This is a photo of a RER A Line Map within Gare de Lyon showing its five branches:
A1 – Saint Germain-en-Laye
A2 – Boissy, Saint-Léger
A3 – Cergy Le Haut
A4 – Marne La Vallée, Chessy, Euro Disney
A5 – Poissy
To know which direction you should be taking on a RER A train, first find the station you want to arrive at on a line map or panel like the one shown above.  Once you've found your station, follow the line on the map until its end: the terminus station.  The name of the terminus station will be the direction you're after, either "Boissy, St-Légere, Marne-la-Vallée" (off to the east of Paris for locations like Euro Disney) or "St-Germain-en-Laye, Poissy, Cergy"  (off the west of Paris, for locations such as La Défense).
Once you've located the right platform for your direction, you need to take an RER A train that will stop at your station, since not all RER trains will stop at all stations along the line.  You must refer to the RER station stop panels located above the train platforms to see where the next train will stop.
More Information
RER A Schedules and RER A Line Map
What Next?
RER A Line Map Panel
was last modified:
October 28th, 2019
by