Which trains/times are "express" trains from CDG to Gare du Nord?
1

answer
Reading the RER B train schedule from CDG to Paris you'll see columns of train times departing CDG where there are no times posted between CDG and Gare du Nord train station (just a vertical line).  This means this particular RER B train leaving CDG will not stop at any stations between CDG and Gare du Nord and hence is an "express" RER B from CDG airport to Paris Gare du Nord.

I've highlighted a sample of these train time departures in this excerpt of the full RER B schedule.  You'll notice that the RER B express trains are designated with a four letter code that starts with "K", in this case KARI.  This four letter "mission" code as they call it in Paris, denotes the express trains.  You can read this four letter code at the front of the RER B train while it's in station, and on the overhead screens on the train platform at train stations, which show the mission code and all stops the next train will serve on its journey.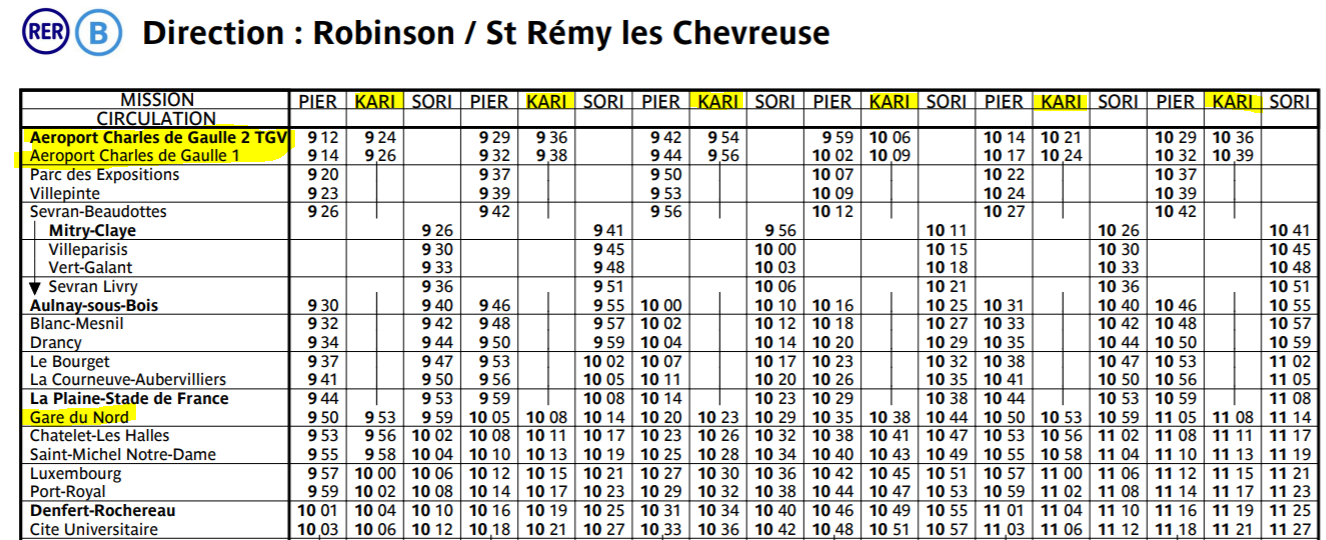 #1
Please login or Register to Submit Answer