Dogs are allowed on Paris Trains.
Traveling with dogs or other pets on France TGV or other intercity French trains (Ter, Intercities) is allowed with the following restrictions:
2 dogs per person maximum (or other animals)
small dogs under 6kg / 13 lbs must be carried in an animal bag or cage
larger dogs over 6kg / 13 lbs must wear a muzzle (no need for bag/cage)
you must purchase a ticket for each dog,

7€/small dog
half-price 2nd class ticket for larger dogs
France train tickets for dogs can be purchased at the same time as your own tickets on Voyages-SNCF.com, but only when using the French language of the website.
Below are some screenshots of how to buy France train tickets for dogs / pets.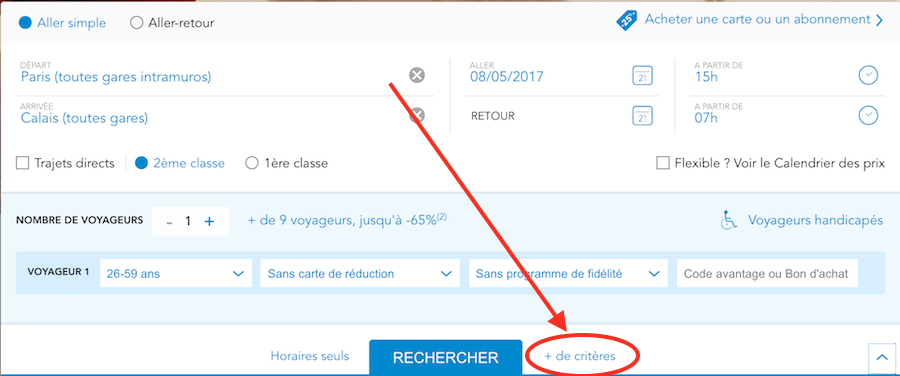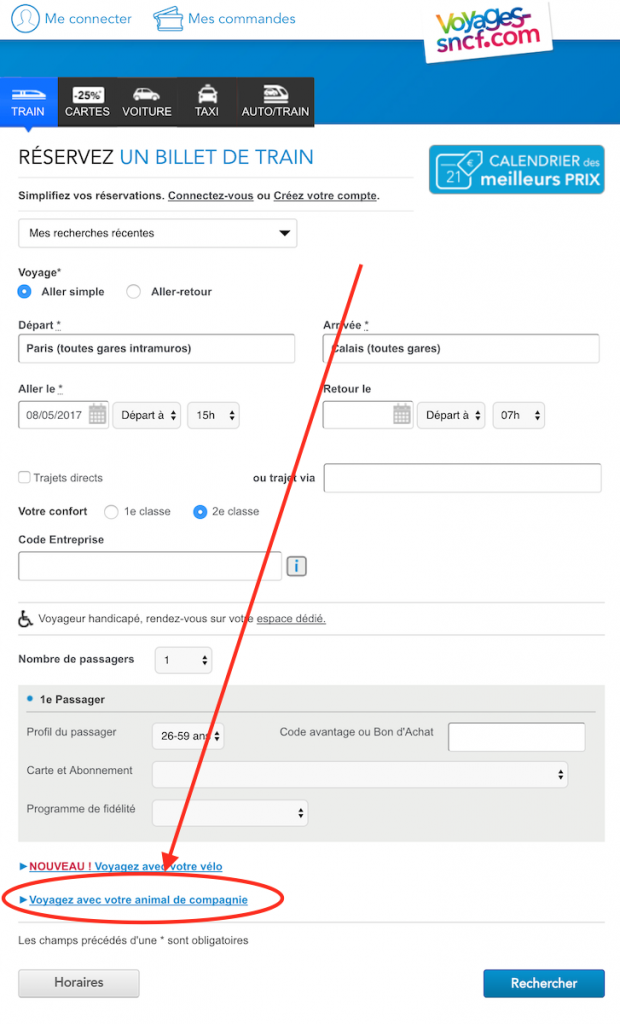 More information on taking trains in France with pets.
What Next?
Are Dogs Allowed on Paris Trains
was last modified:
October 28th, 2019
by