Paris Metro Pass Overview
To buy a Paris Metro Pass good for Paris Metro, Trains, Buses, and Trams one would buy either a Navigo Découverte Pass or a Paris Visite Pass.
Which Paris Metro Pass you choose depends on what day of the week you arrive in Paris and how far outside of central Paris you want to travel on Paris Public Transportation.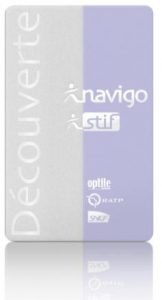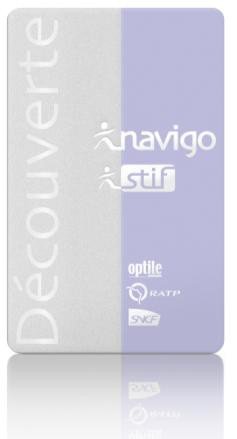 Available as:

Navigo Day Pass

Official name is "Navigo Jour" (jour is "day" in French)
Buy + use any day of week, valid from 00:00 to 23:59 (till end of service for Night Buses, around 04:30)
You must choose the day(s) of week your Navigo Day pass(es) will be active at the time of purchase
7.50€ for central Paris only (zones 1-2) + 5€ Navigo card fee (see zone map)
17.80€ all zones + 5€ Navigo card fee

Navigo Week Pass
---
Paris Visite Duration, Zones and Prices:

1, 2, 3, 5 day pass available for Paris Visite Pass

starts any day of the week

1-3 zone (Central Paris + La Défense, see zone map)
1-5 zone (CDG/ORY airports, Versailles, Disneyland, etc.)
Paris Visite Prices range from:

12€ for 1 day 1-3 zone
65.80€ for 5 day 1-5 zone
children prices (4-9 years, 3 & under free) are discounted ~50%
6€ for 1 day 1-3 zone
32.90€ for 5 day 1-5 zone

Includes discounts to a handful of tourist attractions around Paris
---
Which Paris Metro Pass to choose?
Two big factors in which Paris Metro Pass to choose are:
The day of week you arrive in Paris
How many days you will stay in Paris
To a lesser extent: which Paris airport you arrive at
How many days you stay in Paris and the day of week you arrive in Paris are the two biggest factors in choosing a Paris Metro Pass to buy.
If you arrive between Monday and Thursday, Navigo Découverte is always the best pass if you plan on staying more than 1 day in Paris.
Navigo, as a week pass, is only on sale for the current week up until Thursday midnight.  After Thursday midnight, all Navigo week pass sales (made from Friday 00:00 till Sunday 23:59) are only valid for travel for the following week starting Monday 00:01.  Example: if you purchase Navigo on Friday at noon, you cannot use the Navigo week pass until Monday morning.
One can buy Navigo Day Pass any day of the week and use Navigo Day Pass immediately until 23:59 that same day (or until end of Night Bus service if you're using night buses, ending around 04:30 in the morning).
You cannot have more than two days of Navigo Day Passes on your Navigo card at any one time.  If you need Navigo Day Pass for more than two days, you can only buy another Navigo Day Pass after one of the two on your Navigo card has expired
Navigo Day Pass is valid on RER B trains from CDG Airport to Paris city center and from Paris city center to CDG Airport on RER B.
Navigo Day Pass is valid for Orly Airport to Paris on the Orlybus or Tram 7 (from Villejuif – Louis Aragon station terminus of Metro line 7)
What Next?
Paris Metro Pass
was last modified:
October 28th, 2019
by